The Arkansas Times Cultural Pass
Get a free print subscription to the Arkansas Times with the purchase of an annual Digital Subscription – PLUS two free tickets to the Little Rock Zoo!
The monthly Arkansas Times Magazine is a beautiful, glossy magazine that tells the story of Arkansas through its people, food, music, politics and history. You will receive it every month in the mail along with two free tickets to the Little Rock Zoo when you support the Times through your annual digital subscription to ArkTimes.com and the Arkansas Blog.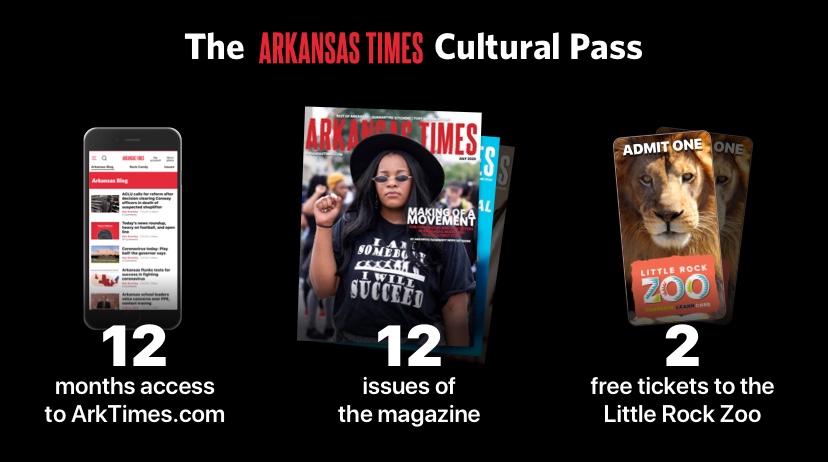 Already subscribed?
Take advantage of the deal now and the extra time will be tacked onto your existing subscription.